A personal tribute Adrienne Rich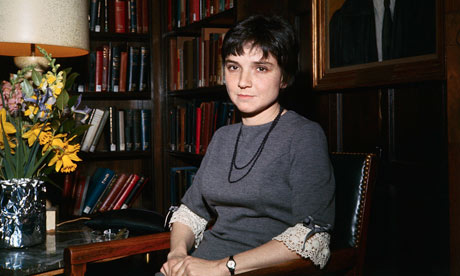 Adrienne Rich died last week, now you see her name on the internet and it says, "Adrienne Rich 1929 – 2012″. A great poet has died. She's left a legacy of poems and prose and the example of a life well lived, an engaged life, someone who walked her talk. If you google her name, you will find out all the facts that are known about her, the books she wrote and had published, the prizes and honours she received, the ones she declined or shared and so on.
…
4.

Every drought-resistant plant has its own story
each had to learn to live
with less and less water, each would have loved

to laze in long soft rains, in the quiet drip
after the thunderstorm
each could do without deprivation

but where drought is epic then there must be some
who persist, not by species betrayal
but by changing themselves

minutely, by a constant study
of the price of continuity
a steady bargain with the way things are

From "The desert as a garden of paradise' by Adrienne Rich
I want to tell you something of what she meant to me. In 1989, I was a high school English teacher, doing my English Honours degree part time, at what was then RAU (now the University of Johannesburg). In the Poetry course we did, Jenny Addleson introduced us to Adrienne Rich; I felt my inner world shift, subtly, deeply, dramatically. She articulated so clearly and exquisitely thoughts I barely knew I harboured, feelings I was disturbed by. I began to realise that things were not as they seemed. There was more choice, and it had to be actively claimed. More than anything I had read before I began to really understand the impact and effect of patriarchy.
I went on to read as much of her work I could lay my hands on.
My long paper was on her prose and poetry in general with a detailed examination of three poems, all classic Rich. "Diving into the Wreck", "The Burning of Paper instead of Children", and From an "Old House in America".
Some of Rich's ideas, principles and poetic strategies that have stayed with me all these years:
Her identifying and validating the 'invisible' work that women do that recreates the world endlessly and that is perceived by patriarchal society as trivial and insignificant – have a look at a poem like "Natural Resources" to see how she describes this:
My heart is moved by all I cannot save:
so much has been destroyed

I have to cast my lot with those
who age after age, perversely,

with no extraordinary power,
reconstitute the world.
Her memorialising of and rehabilitating women who have done important work, such as suffragettes, anti-slavery activists, early women doctors. In some poems she just lists the names of women, in the way that one sees names on war memorials. It is partly a futile exercise, but better than the alternative, which is silence. She also acknowledged the isolation women often feel as they do their work, and she encouraged women to connect with each other to militate against this isolation. For Rich, part of her work as a feminist scholar and writer was to be a cultural archeologist.
She highlighted the multiple ways (that continue today in 2012) in which women's writing and scholarship is mocked, trivialised, treated as the exception that proves the rule. The style and content of their work is criticised as too personal and not about important enough issues (see the chick lit debates that have raged on BooksLive and the Vida Lit statistics about women in literary magazines, the number of reviews that women writers get and so on).
Some of the stylistic tactics that Rich employs in her poetry is to avoid "quasi-liturgical" diction which evokes awe and reverence in the reader. She re-enters older or existing texts and re-visions them from new perspectives. She points out opportunities for choosing, in other words resisting being a victim, and recovering agency.
Rich's use of punctuation and textual layout as a way of referring to the half-said, the silences and the other layers of meaning.
She had a definite political agenda in her poetry. She didn't want her work to be elitist, and she struggled with the idea of "poetry as language and poetry as a kind of action, probing, burning, stripping, placing itself in dialogue with others out beyond the individual self" (Blood, Bread and Poetry).
I titled my first collection of poems Halfborn Woman, as a way of acknowledging her influence on me. I realise that my desire to start Modjaji Books, my commitment to feminism, my desire to publish the writings of southern African women writers who might not otherwise have a chance to get their writing published, all of this can be linked back to my connection to the powerful mind and writings and example of Adrienne Rich. Her brilliant articulations of what poetry is about and why it is necessary have been one of the strong encouragements I've felt to continue publishing poetry, and to allow a range of women's voices the opportunity to be heard.
She continually paid tribute to women she saw as foremothers, I want to pay tribute to her too. It has been gratifying for me to see how many people were also deeply touched and influenced by her and how widespread the discussion and tributes to Adrienne Rich have been since she died.
Today's UK Guardian has Eve Ensler and Jackie Kay paying tribute
"The moment when a feeling enters the body is political. This touch is political."

I must have read and reread those particular words from Adrienne Rich's poem "The Blue Ghazals" thousands of times, as if the repetition would somehow dissolve the lines drawn between the personal and political, the singular and the collective, the private and the public, the body and the earth.
Ms Magazine reminds us that her writings were a call to action, needed now more than ever
Last week we lost feminist foremother Adrienne Rich, to whom we owe boundless gratitude. Her poetry and prose guided many of us through the "anger and tenderness" of motherhood, helped us challenge countless "unexamined assumptions" and promised us that "we're not simply trapped in the present… we can make … history with many others."
There is much more I could say, but for now this will have to be enough.